Pet Odor Removal in Flint, MI
Contact Absolute ProCare Today
Pet Odor Removal Services
We all know how much you love your furry baby (or babies) and want them in the house. Pets are a part of the family and you want them to be around your family. However, pets do not get bathed as regularly as humans do, their fur has different oils and they have a tendency to shed, and they also don't know how to use the toilet and sometimes have accidents inside.
Our point is, pets get dirty and have (or cause) messes that can leave all sorts of stains and smells inside your house and carpet is notorious for soaking in and holding onto these stains and smells. And, before you know it, an entire space in your house starts emitting the smell of wet dog — or something worse like urine or a litter box. Pet odor in one room quickly envelopes an entire space and, more often than not, an entire house starts to have an underlying odor.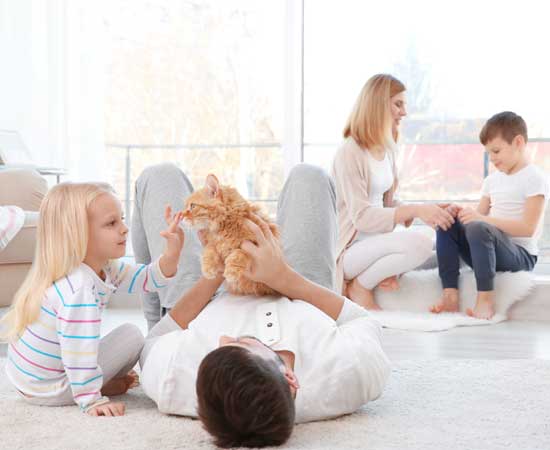 Odor Removal Service for Carpet
Carpet is one of those materials that is not just surface-level. It is made up of multiple layers of fabric and padding all the way to the floor base of your home or apartment. Odds are if something is spilled or absorbed by the first, visual surface layer of carpet, it's also seeping through and affecting the backing, the pad, and the subfloor layers as well. Even though you think you've cleaned up a mess from your pet on your own, you want peace of mind knowing it is definitely clean at every layer. And beyond being clean, you want to know that any lingering issues causing those unwelcomed smells are ELIMINATED. And, again, eliminated at every level.
At Absolute Procare, we understand carpet and how to clean it. We have the tools and know-how to provide professional odor removal for your carpet has and treat it as aggressively as needed so that odors are eliminated. If you are noticing a pet odor in a carpeted area of your home, you do not need to put up with it any longer. Give us a call so we can help alleviate the issue immediately. Also, check out the pricing calculator for a quick estimate.